Overview
Welcome to the official website of the 2021 3rd International Conference on Functional Materials and Applied Technologies (FMAT 2021). It will be held in Harbin, China during November 6-8, 2021. FMAT 2021 is being organized by Chemistry and Materials Society (CMS) to provide an opportunity to research scholars, delegates and students to interact and share their experience and knowledge in Functional Materials and Applied Technologies.
We sincerely welcome all scientists, scholars, students, industrialists to attend and explore their knowledge in the field of Functional Materials and Applied Technologies. We strongly believe that FMAT 2021 will be a remarkable event which can bring together professors, researchers and students in the field of functional materials and applied technologies making the conference a perfect platform to share experience, foster collaborations across industry and academia, and evaluate emerging technologies across the globe.
Submission Types
Abstracts: Presentation Only (Template Download)
Abstracts of completed paper, extended abstract or proposed research in any of the topic areas listed or related areas. The abstract for proposed research should include the research objectives, proposed methodology, and a discussion of expected outcomes. It should not have more than 600 words.
Full Papers: Publication & Presentation (Template Download)
Completed research papers or incomplete research or ideas for future research in order to generate discussion in any of the topic areas listed or related areas. Completed research work/project or work-in-progress report/proposal: A minimum length oc 6 pages for a paper including all figures, tables, and references.
Proceedings
| | |
| --- | --- |
| | Accepted and presented papers will be published in Materials Science Forum (ISSN print 0255-5476 / ISSN web 1662-9752), which will be submitted for indexing in Scopus, EI Compendex, REAXYS, Google Scholar and Index Copernicus Journals Master etc. |
Publication Ethics: Plagiarism is strictly forbidden
Ethical conduct is the most essential virtual of any academic. Any act of plagiarism is a totally unacceptable academic misconduct and cannot be tolerated. So all submitted manuscripts should be original, unpublished, experimental and theoretical. If the author is found to commit an act of plagiarism, 1) the authors' supervisor and affiliated institution/university will be informed about their/his/her act of plagiarism; 2) the article will be rejected or be deleted from the final publications; 3) the authors' act of plagiarism will be reported to the appropriate overseeing office of academic ethics and research funding agency.
How to Submit
Submission Steps
Click the following url and direct you to the submission page: http://confsys.iconf.org/submission/fmat2021
Enter email address and password to log in iconf system (Click "Create an account" for new user)
Fill all the the necessary information in "Paper info" form, upload abstract/paper file(.DOC or .PDF), and then click "Submit" button
A confirmation letter will be sent to you to inform paper ID and review process within 2 working days.
For any queries, please send email to: fmat@cbees.net
Co-Sponsored By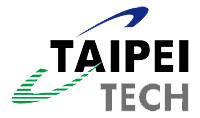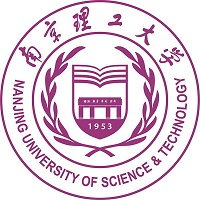 Technical Supported By



Latest News
January 3, 2021 Good News! FMAT 2021 will be held in Harbin, China during November 6-8, 2021.
July 27, 2020 Good News! FMAT 2019 papers have been indexed by Ei Compendex & Scopus! (More)
Apr. 22, 2020 Good News! Welcome Prof. Shu Yin (Tohoku University, Japan) deliver keynote speech at FMAT 2020!
Jan. 27, 2020 Good News! Welcome Prof. Steven Y. Liang (Fellow of ASME & SME), Georgia Institute of Technology, USA deliver keynote speech at FMAT 2020!
Jan. 5, 2020 Good News! FMAT 2020 will be held in Tokyo, Japan during December 15-17, 2020!
(More)